Concerning fire prevention, there is still a lot that can be improved. And several fires at waste processing companies in the recent past have confirmed this. How you can prevent fire at a waste processing company is explained below.
These companies process hundreds of tons of domestic and other waste every year. They are regularly in the news because of fires in their grounds. Temperatures can become so high in the large heaps of household waste that fires can start spontaneously. Sparks from work operations on the premises can also start a fire. And of course, there is always the risk of arson.
Fire in Hengelo (NL)
Last year, the Twence waste processing company in Hengelo, the Netherlands, hired Brandwacht Huren to help them damp down and provide some other aftercare services after a major fire. We sent several of our professionals to the site to help remove any and all risks of further fires starting and to prevent the fire from flaring up again. In the following months, we instructed the Twence employees about fire safety and we provided the means for them to be able to intervene quickly if a new fire started.
Fire prevention
Preventing heaps of waste from catching fire is better than having to extinguish the fire. The following actions reduce the risks of fire:
The temperature inside a heap of waste rises. The material cannot dissipate its heat to its surroundings and so catches fire. You can prevent the waste from overheating and catching fire by scattering it and keeping it wet.
Place waste heaps at a safe distance from buildings. If a fire starts in spite of all your precautions, this distance will prevent it from spreading to buildings in the vicinity.
Install an alarm system. Most fires are preceded by smoke. A fire alarm system or smoke detector enables smoke to be detected at an early stage.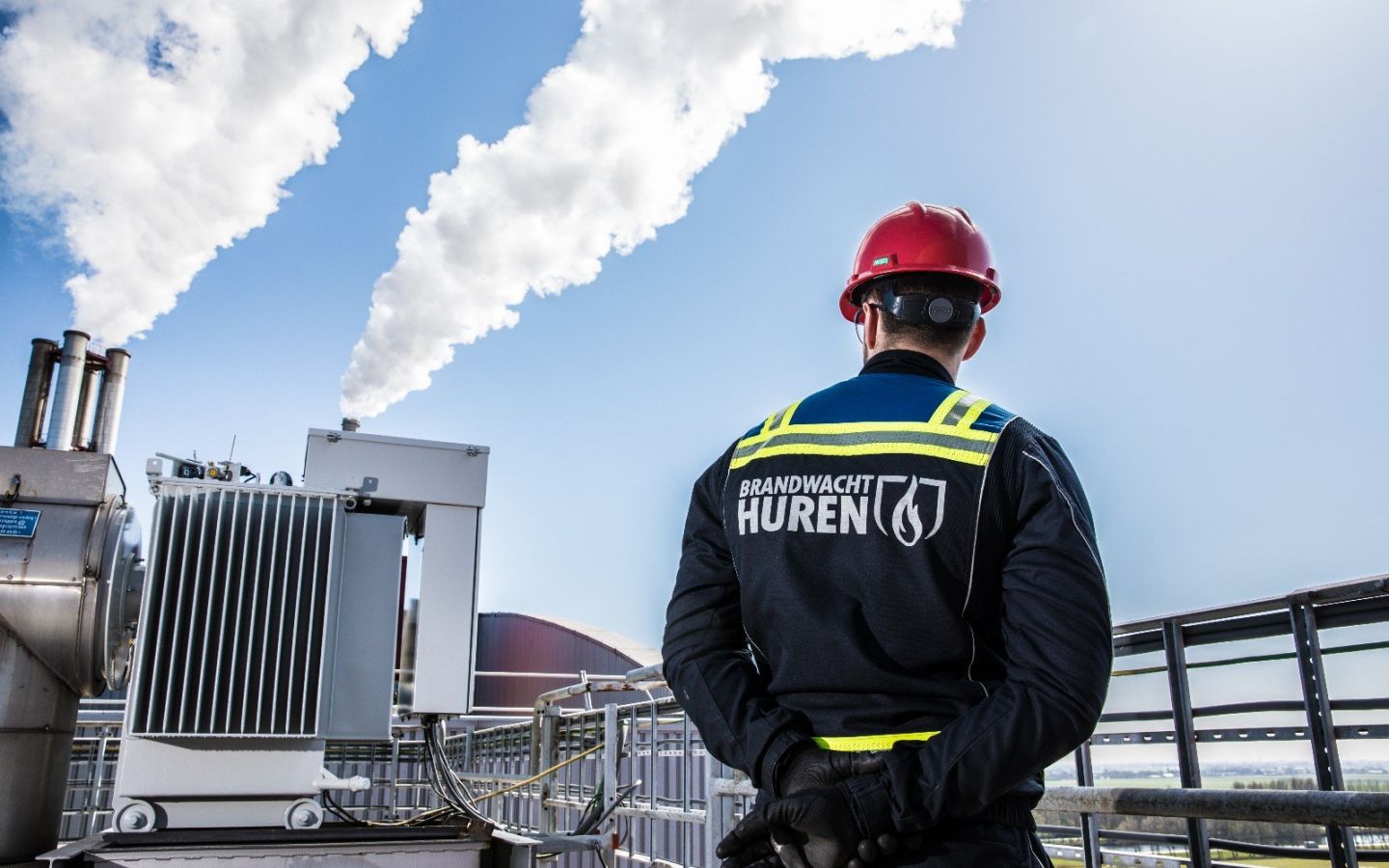 Minimise any damage and loss
If, in spite of the safety measures taken, there is still a fire, quick intervention can help to minimise any damage or loss and prevent the fire from escalating. This also explains why we train and instruct the Twence employees on first-line firefighting. When fighting fires, always consider the following:
Safety first. Make sure that any employees and other people present are brought to safety and then carry out any extinguishing work safely.
Take stock of the extent of the fire. If it is a minor fire, assess whether you can extinguish it yourself, possibly with the help of the company emergency response team. Is it a major fire? Immediately call 112 and call the Fire Service.
Stay on site so that you can assist the Fire Service if necessary.
Thorough preparation
Not all fires can be prevented, but thorough preparation goes a long way towards preventing the majority of potential fires. Make sure that employees have received proper instructions and have taken a training course on fire safety. Take measures to prevent fire and make sure a procedure has been drafted that can be followed in case a fire does start.